Welcome to Study in Lithuania
Study in Lithuania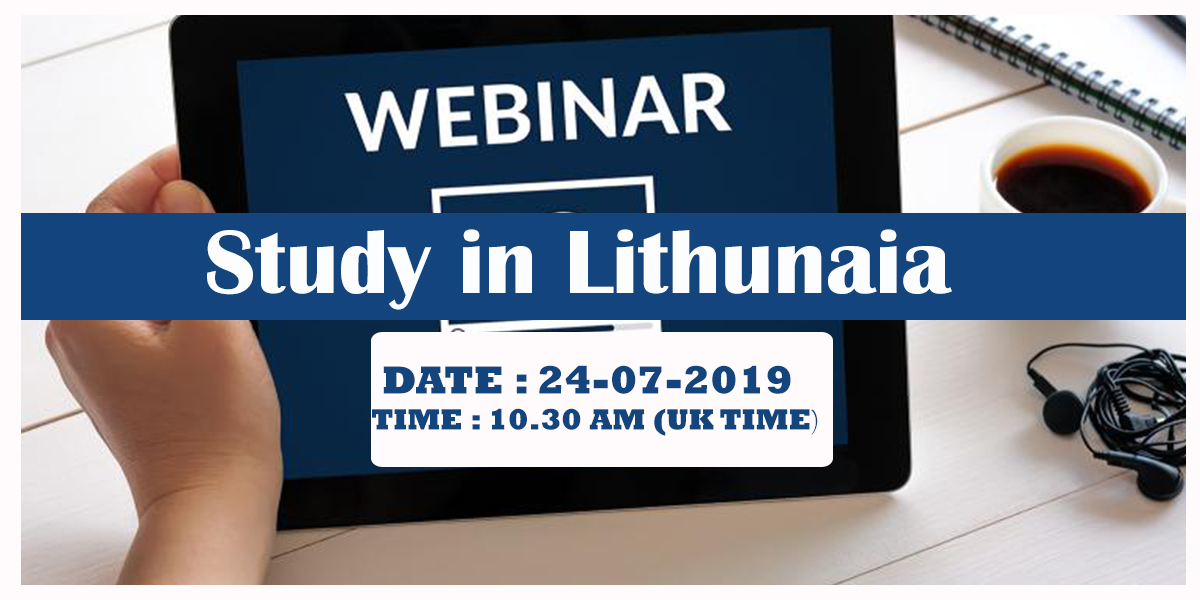 Why Study in Lithuania
Lithuanian University of Health Sciences is one of the best and largest institution of higher education for biomedical sciences in Lithuania with almost 100 years of academic experience and great potential for development. The Lithuanian University of Health Sciences aims to create, accumulate, systematize and disseminate scientific knowledge, the latest achievements in science and studies, to train and develop a creative, honest, proactive, educated, independent and entrepreneurial personality, to foster democracy and prosperity, to develop a healthy and educated society. Attend a Webinar on this top Lithuanian University.
EVENT DATE
24/10/2019 - 24/10/2019.
Registrations Closes on
28/10/2019.
HURRY..Book Your Seat
NOW!