Welcome to Study in Germany- Virtual Fair
Virtual FAIR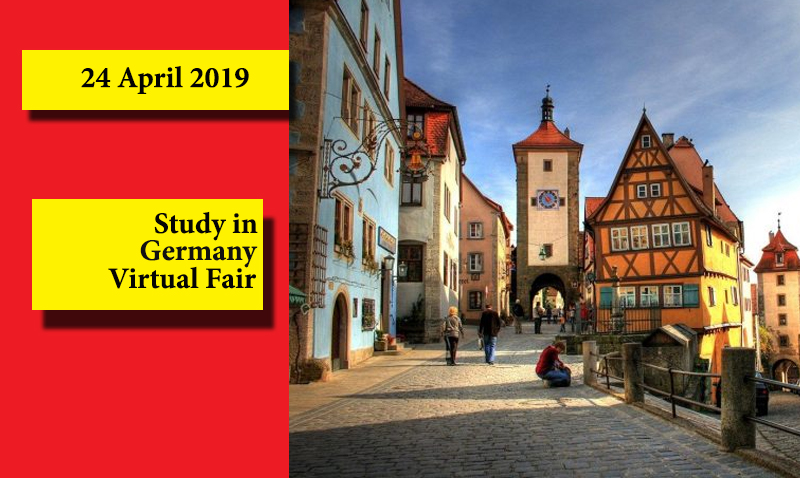 Why Study in Germany- Virtual Fair
Germany is ranked among the top study destinations abroad. The world-class education, exciting urban life and a welcoming culture are just some of the reasons for
this phenomenon. There are around 400 institutions of higher education in Germany, many of which offer English-taught study programmes. Living costs in Germany are relatively modest when compared to other Western European nations.Germany is a large economy with countless opportunities for foreign graduates. Unlike
many other European nations, Germany's economy is not centred on one or two specific locations increasing the number of opportunities and options for the student community.
EVENT DATE
24/04/2019 - 24/04/2019.
Registrations Closes on
30/04/2019.
HURRY..Book Your Seat
NOW!